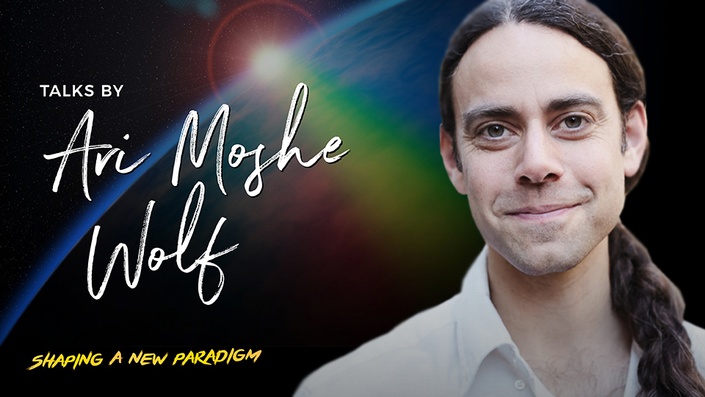 2020 Online Summit: Ari Moshe Wolfe
Astrologer's Bundle
Uranus, Spiritual Awakening and a New Activism
During times of significant change, the most tempting thing to do is to look upon the world with old eyes. This yields no creative solutions and, in fact, leads towards more fear. When we begin to wake up to our true nature, a new potential for living and thriving becomes available otherwise not perceived. Indeed, spiritual awakening is the highest contribution we could render to the world! In this talk, Ari Moshe will unravel the reality of self-realization contained in the Uranus signature and speak about how spiritual awakening is the most direct and relevant way to bring healing and change to this planet. He will also address the likelihood of sudden paradigm shifts on the planet to massively accelerate over the next several years.

So you want to be a human? Intimacy & Sexuality in the Time of this Great Healing
Overlaid on every chart is the cultural climate of the time. For all of us souls born at this time, we have inherited thousands of years of confusion and pain in regards to the nature of human intimacy and sexual energy. As we awaken to a more full understanding of self and world, we are inevitably drawn to examine and face some of our most tightly held beliefs, fears, and traumas regarding sexuality and intimate relationship. In this talk, Ari Moshe will unravel these themes in the natal chart focusing predominately on the Saturn Moon relationship in our natal charts and the transit of Saturn in the sky. Come with an open heart and an open chart, ready to examine some of the most intimate and vulnerable places within the collective and personal psyche.

Radical Honesty and Living Simply with Jupiter: A Guided Meditation and Teaching
Get out your notes or just close your eyes and take it in. During this talk, Ari Moshe will take us on a journey to the heart of sincerity. Jupiter, at its very core, is about honesty and being natural. When our inside matches our outside, and our words match our convictions, we live a life that feels honest, a life where we know that we can be ourselves wherever and with whomever we are with. During this talk, Ari will lead us on an insightful journey to connect with our intuitive, honest, expansive, and generous Jupiter function within.

Virtual Qi Gong with Ari Moshe
Qi Gong to help us relax our nervous system and receive the abundant life force from the generous well within and all around. Our practice will help us to cultivate stillness in the mind and strength and steadiness in the body. Standing meditation and simple, nourishing movements to cleanse and replenish the entire system that are easy to follow in person and online!

Devotional Love Music Concert
Join Ari Moshe for a healing hour of sweet and nourishing devotional love music. Sharing his original music, each song is an invitation to reconnect to our eternal wholeness within. His music is a combination of dream messages, poetry, and simple affirmations that remind us of the power of forgiveness and unconditional love that is our true nature. Pour some tea, rest, dance, sing along, and feel.
Your Instructor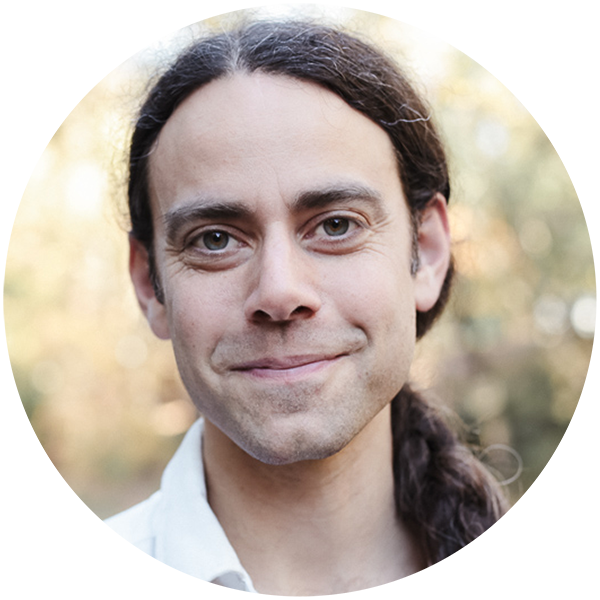 Ari Moshe Wolfe is a musician, astrologer and intuitive guide. With honesty and compassion, he assists others in seeing their own lives clearly and aligning more consciously with their soul's evolutionary directive. He is trained in the paradigm of Evolutionary Astrology as taught by Jeffrey Wolf Green and has written a beginner's guide to Evolutionary Astrology. To learn more about Ari Moshe and his work and music, visit: www.arimoshe.com
Courses Included with Purchase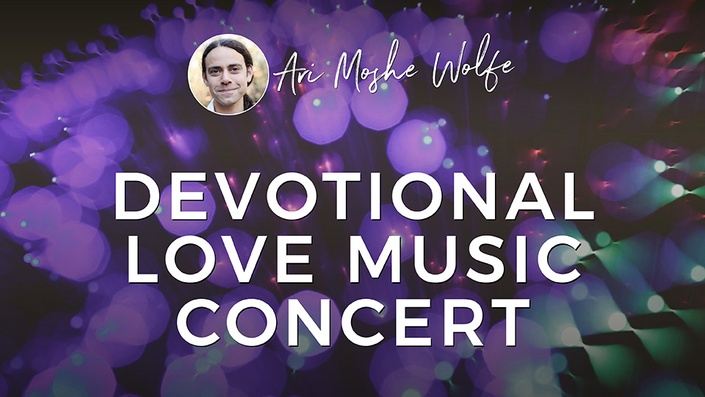 Devotional Love Music Concert
2020 Online Summit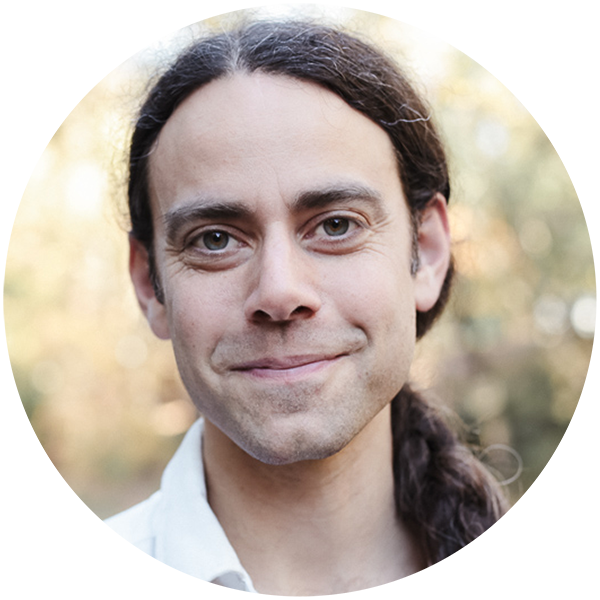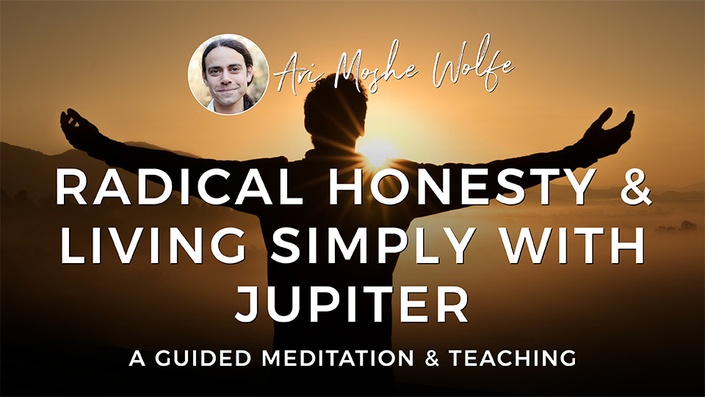 Radical Honesty & Living Simply with Jupiter: A Guided Meditation & Teaching
2020 Online Summit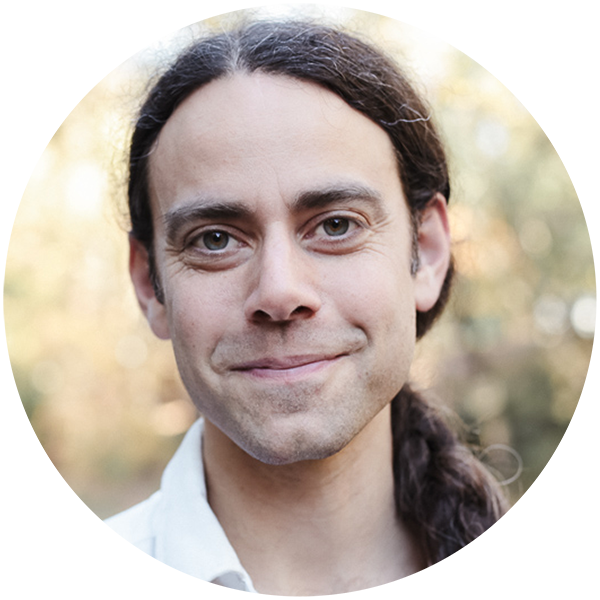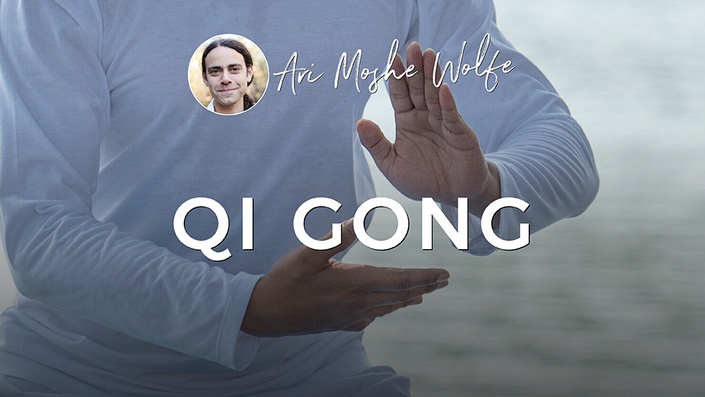 Virtual Qi Gong
2020 Online Summit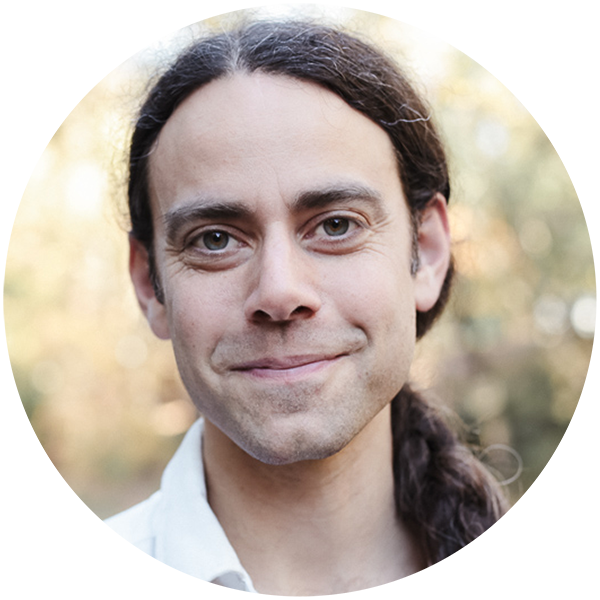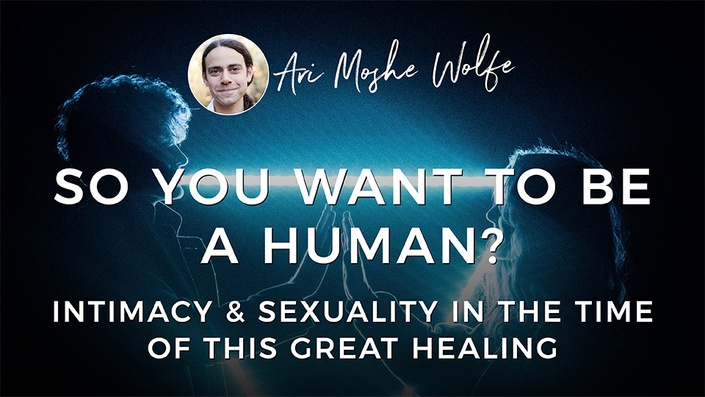 So You Want to Be a Human? Intimacy & Sexuality in the Time of this Great Healing
2020 Online Summit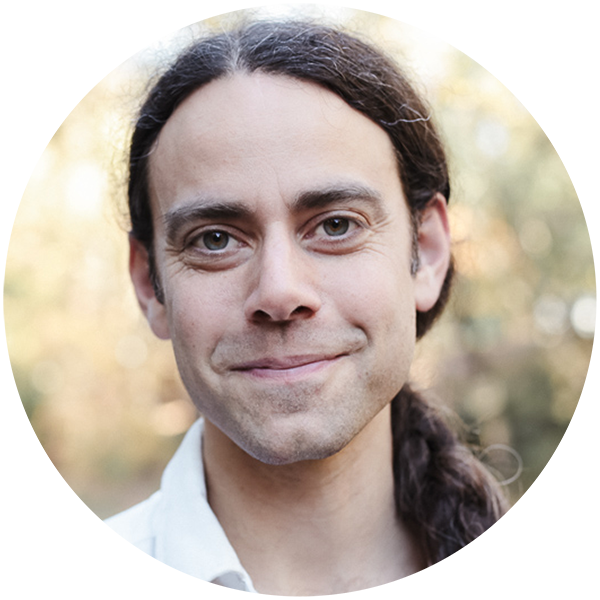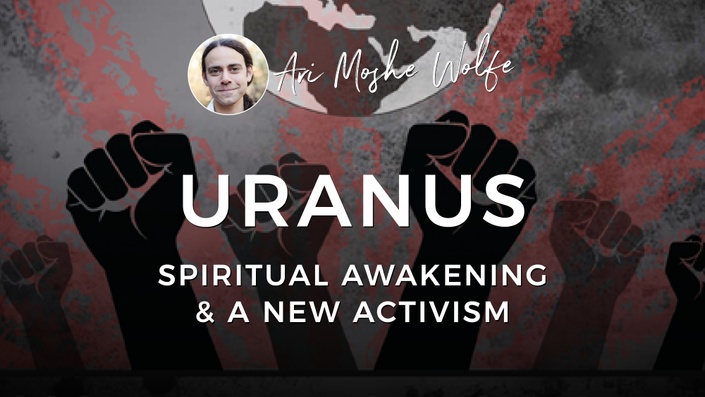 Uranus, Spiritual Awakening and a New Activism
Astrology Rising 2020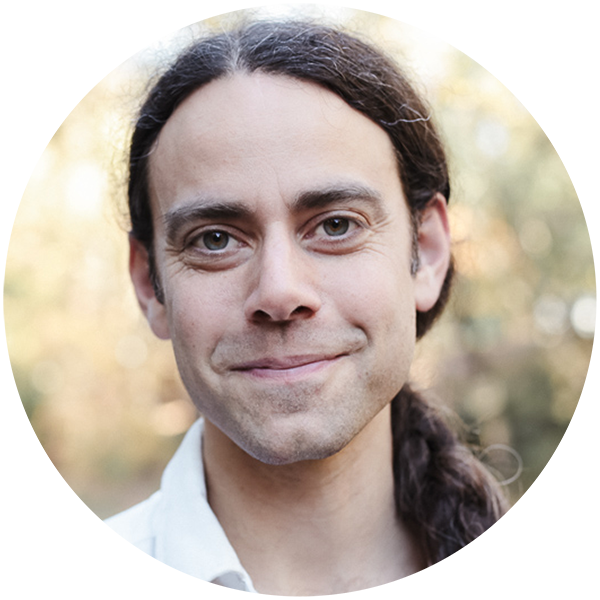 Original Price: $0
This course is closed for enrollment.