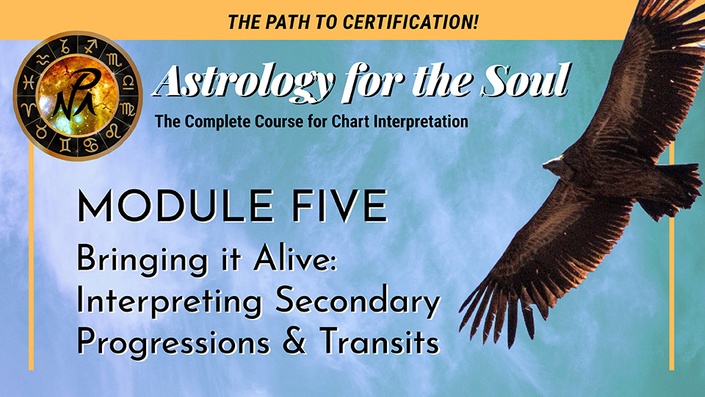 Astrology for the Soul: Module 5 - Bringing it Alive
Interpreting Secondary Progressions & Transits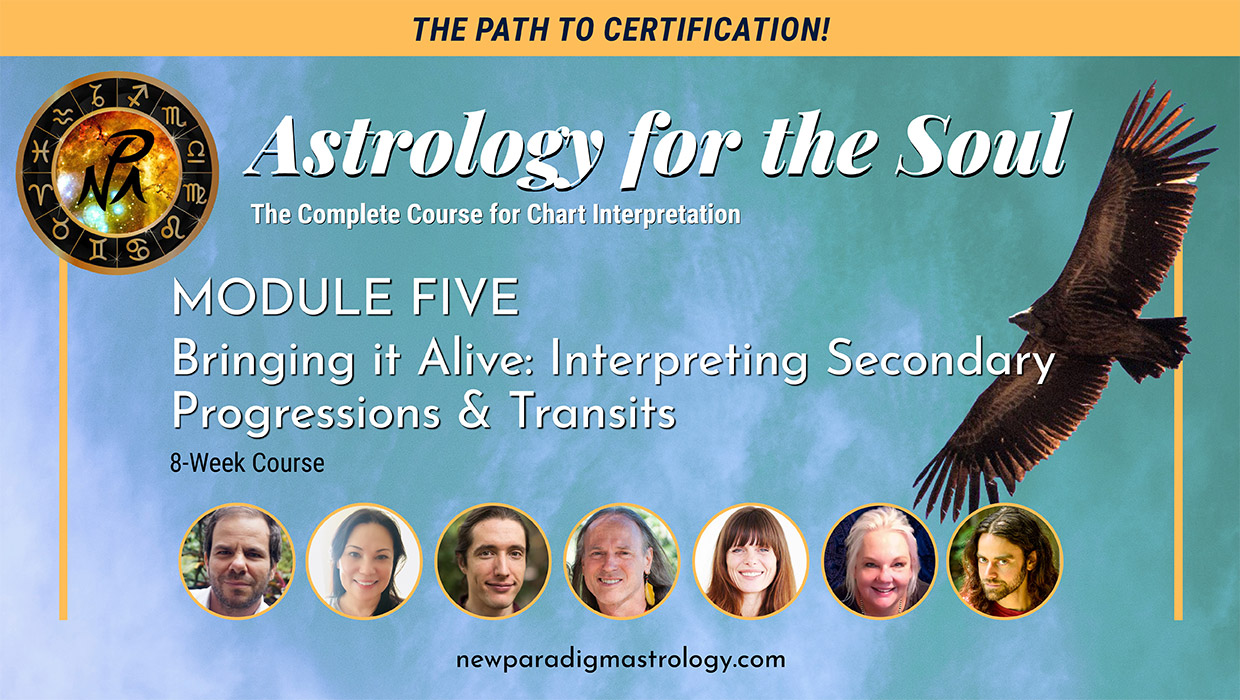 Join Kaypacha & the Dream Team for this very special
8-week online course
March 1st to April 19th, 2020
The astrological birth chart can be seen as "a blueprint of the soul." A "blueprint" is an engineered drawing used in construction that delineates all the necessary specifications for that construction to take place. Once drawn, it is then used to procure the correct materials and be used by the contractor to actually build the building. In astrology, the natal birth chart functions in much the same way. It delineates the basic character of the soul, both its strengths and challenges, and past and future intentions. However, life doesn't stop there, rather, it begins! The birth chart is a snapshot of a frozen moment in time when the first breath is drawn. After that moment, the planets (and time) continue their movement according to their pre-existing orbital periods. Hence, as astrologers, we continue to receive additional insight into the unfolding nature of the soul and the timing of life events from the secondary progressions and transiting positions of the planets.
The secondary progressed chart functions much as the rings on a tree. Each ring equals one year in the life of the tree and when studied, reveals the conditions and growth that occurs in that year. The progressed chart illustrates the inner intentions of what the soul wishes to bring forth from within on its path of manifestation, one day after birth equaling one year of life. In addition, the transiting positions of the planets at any given time reflect the manifestation and external influences existing at that time. When the natal chart is read with the addition of both the progressed and transiting planetary positions the depth and complexity of the native's current situation can be grasped. This gives the astrologer access to the soul's intention (natal), unfoldment (progressed), and current existing condition (transits) which enables them to address any question the client is working with at the time of consultation. While this course can be taken on its own, it is suggested that you have a firm grasp of the material covered in modules 1-4 (please see the complete course description).
The Path to Certification
Module 5 begins the second year of study in the New Paradigm School of Astrology leading toward certification. If you would like to pursue becoming a certified astrologer, it is necessary for you to complete modules 1 – 4 in order to have a working understanding of the natal chart in addition to taking this module. Upon completion of module 5 (including the workbook), you will have all the tools needed for full chart interpretation. In the final module, your work will be reviewed by, and you will continue to work with, the Dream Team member of your choice. Counseling techniques will be shared and practiced, along with individual mentoring, followed by final certification with Kaypacha. You will work personally with Kaypacha interpreting a live individual chart, receive feedback and evaluation, leading to your final certification as a consulting astrologer. While this entire process may not technically require an entire year to complete, we recommend that you set aside the appropriate amount of time to practice chart interpretation using the natal, progressed, and transit techniques prior to obtaining certification and opening your personal practice.
Week 1
Saturday, February 29
Introduction to the Bi-Wheel, Secondary Progressions, and Transits with Ari Moshe Wolfe
Once we move out from the natal chart the next step is to open our eyes to the cycles of the cosmos and learn how to apply them to our own natal chart. In this module we will examine two astrological phenomena: transits and secondary progressions. The transits are the present moment position of all the celestial bodies and are universal in that they relate to everyone on this earth. The secondary progressions are a special subset of the natal chart that unfolds in time and is specific only to the native. Both transits and progressions must be understood and made personally relevant to the natal chart through the bi-wheel. In this first lesson Ari Moshe will explain the philosophical and practical meaning of transits, secondary progressions, how to use them with a bi-wheel and what they are able to tell us about the cycles of the cosmos in our lives that unfold from the moment of our birth till our last breath. .
Q&A Webinar: Saturday, March 7
Week 2
Sunday, March 8
Transits and Secondary Progressions of the Sun and Moon with Maurice Fernandez
The Sun and The Moon are the most visible and primal forces, defining our biological clocks and calendars since the dawn of time. In Astrology they represent the forces through which we filter all life experiences – they are our eyes, our heartbeat! The Transit of the Sun and Moon capture how everything is integrated into our systems. We see that evidently when Eclipses occur and activate radical changes. We will also explore the Moon phases and the Sun and Moon by Secondary Progressions.
Q&A Webinar: Saturday, March 14
Week 3
Sunday, March 15
Transits and Secondary Progressions of Venus and Mars with Julija Simas
The transits of Venus and Mars are invitations for us to grow and experience the promise held with our birth charts by these 2 planets. Venus by transit reflects the times we connect and merge our wants and values with others, Mars when we take action to assert our will and conscious desires in the world. The retrograde transits of Venus and Mars are the most challenging parts of their cycles, reflecting and showing us where and how to navigate and adjust ourselves and our actions according to our changing needs, wants and desires. By Progression Venus are Mars reflect the inner world unfolding, the maturation of our Venusian principles and our Martian expression.
Q&A Webinar: Saturday, March 28th *Note: Special Date and Time at 5pm Eastern
---
INTEGRATION WEEK
---
Week 4 - Sunday, March 22 to Saturday, March 28
Week 5
Sunday, March 29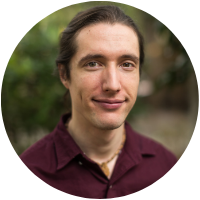 Transits and Secondary Progressions of Mercury, Jupiter and Saturn with Timothy Halloran
Mercury being the "wing-footed" god is the fastest moving astronomical body following the Moon. By looking at transiting Mercury and Mercury retrograde periods we get a sense of the seasons of how we are learn, process, reflect, digest and deliver information. The progressed movement of Mercury can reveal how such sharing, connecting and technical processing is unfolding and evolving throughout an individual's entire lifetime. The transits of Jupiter reveal where exploration is leading to expansion and illumination of our own understanding of life and Nature. Transiting Jupiter shows where we are bringing growth and opportunity into our lives, especially the opportunity to expand our awareness through experience and exploration. Transiting Saturn shows where great work, focus, personal-development, strength and maturity is being built. The cycles of Saturn's reveals the long outstanding patterns of building up, remodeling and tearing down the fundamental structures and security systems in our life. Saturn transits reveal where the soul is maturing, facing obstacles and challenges as learning opportunities to grow into practical skill, stoic patience, and spiritual mastery.
Q&A Webinar: Saturday, Apr 4

Week 6
Sunday, April 5
Transits of Chiron, Uranus, Neptune with Sol Jonassen
From the subjective to the collective: Exploring the Centaur and Uranus-Neptune. Through exploring the transits and important progressive activity of Chiron, Uranus and Neptune, you get a glimpse into the realm of the spiritual dimension, a glimpse into the magical workings and odd synchronicities in life. These 3 can render your life into chaos or magic, pushing forward a deeper awareness of life's workings and challenging the known structures. When we get to the outer planets, we discover how to learn to trust the deeper fabric of you life as it unfolds. Sol will guide you through these 3 planets by transit and secondary progression and point to the deeper purposes at work.
Q&A Webinar: Saturday, April 11
Week 7
Sunday, April 12
Transiting Pluto, the Moon's Nodes and Eclipses with Christina Caudill
The transits of Pluto to the natal chart enter one into an unfolding process of metamorphosis, often through initiatory experiences. The impulse for metamorphosis becomes urgent and unrelenting, allowing the soul to emerge in ways that can transform our perceived limitations. Transits of the Lunar Nodes to the natal chart on the other hand, can often have a more subtle influence, yet are no less significant. They offer opportunities to elevate, grow and release past karmic patterns. As part of this lesson, we'll also cover an introduction to Eclipses and their potential for re-alignments on the path of evolution.
Q&A Webinar: Saturday, April 18
Week 8
Integrating the Natal Birthchart with Progressions and Transits with Kaypacha

In this final lesson, Kaypacha will guide you in compiling, synthesizing, and applying the wealth of material that has been presented. Using an actual chart interpretation as an example, he will walk you through the steps he takes himself when preparing and working with a client. Beginning with the calculation (he uses and suggests Solarfire by Astrolabe software), he will demonstrate his method of calculating (and noting) the secondary progressions and transits of the outer planets through the houses and aspects to the natal chart. He will then explain which aspects he focuses on using the questions the client has provided. He always asks the client for their questions prior to the reading to save time and to be able to meditate on the aspects most pertinent to the questions beforehand. He suggests you do the same as this also helps determine the evolutionary stage of the client which greatly contributes to the quality of the reading.
Q&A Webinar: Saturday, April 25
Your Instructor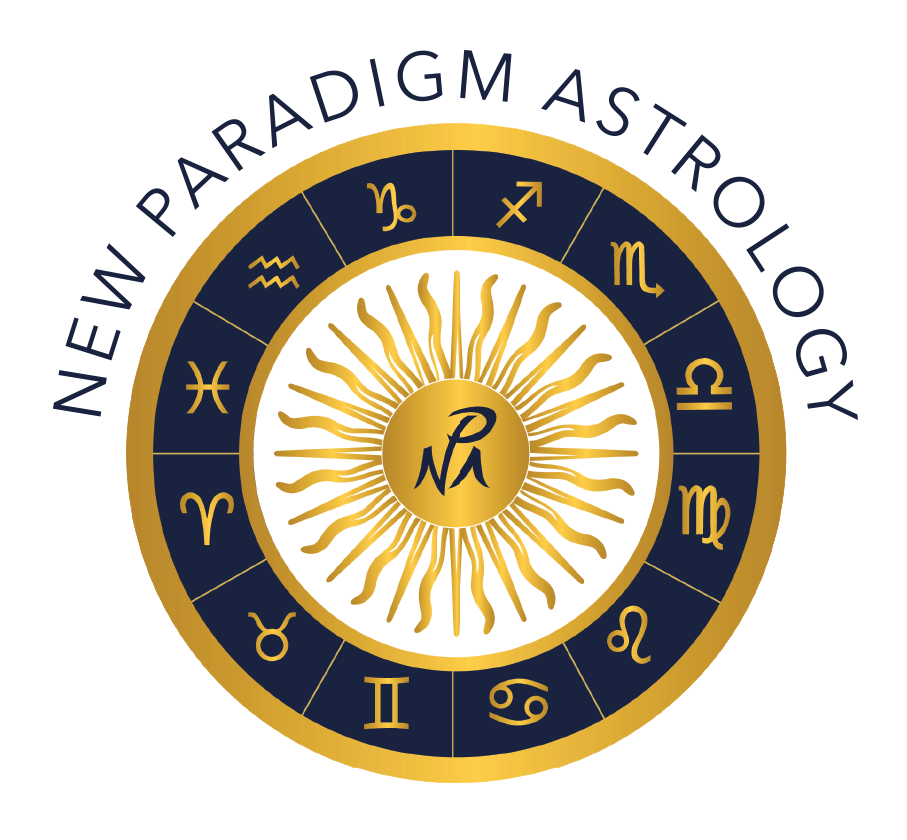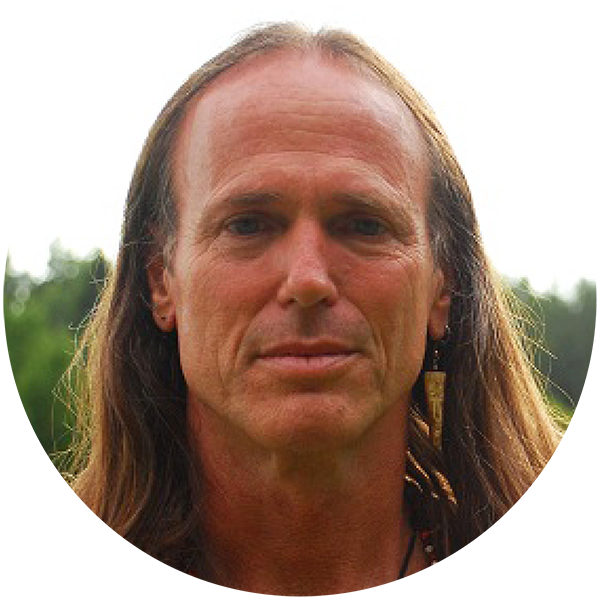 Kaypacha has more than 40 years of experience as an astrologer and spiritual practitioner. His approach to healing spirit, mind, and body through emotional release and Kundalini yoga utilizes astrology as a healing art. In addition to personal readings, he brings astrology to everyone through international lectures, experiential workshops, writing and teaching.
He is the author of "The Pele Report", a weekly astrological YouTube forecast and numerous magazine and online articles. Using yoga, meditation and nature for self-renewal and natural law as his guide, his work brings balance, love, and joy to others and the planet.
---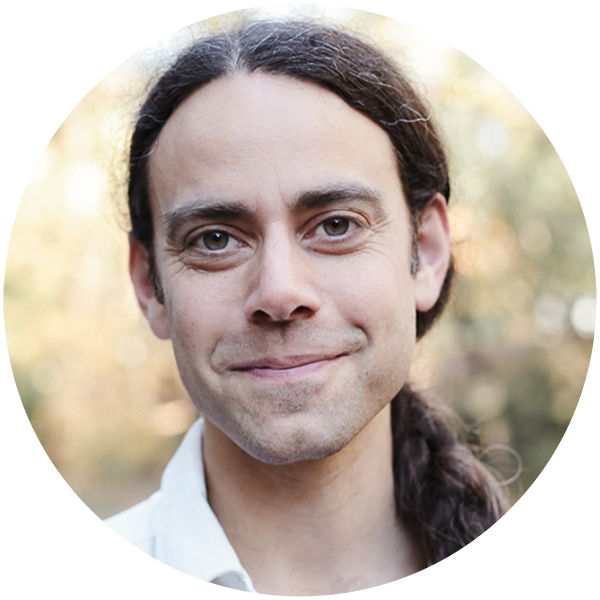 Ari Moshe Wolfe is an astrologer, musician and intuitive guide. With honesty and compassion he assists others in seeing their own lives clearly and aligning more firmly with their soul's evolutionary direction. He is trained in the paradigm of Evolutionary Astrology as taught by Jeffrey Wolf Green and has been writing and teaching for many years. Ari Moshe offers personal and group sessions, combining his astrology knowledge with his intuitive wisdom and song medicine. arimoshe.com
---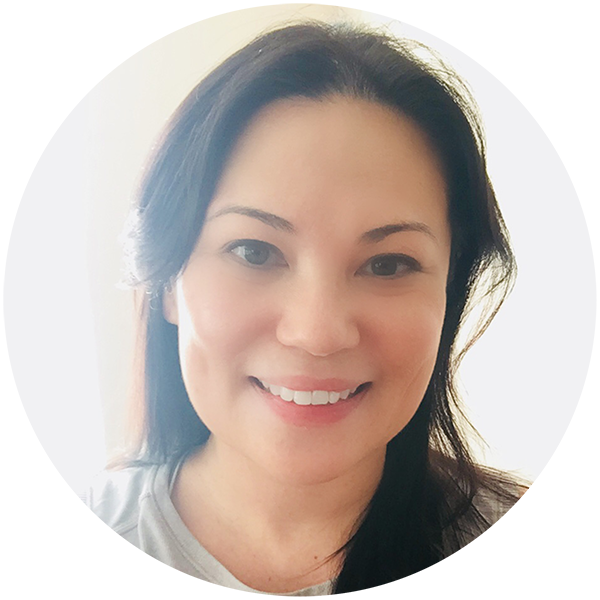 Based in Tallahassee, FL, Christina Caudill is an evolutionary astrologer and transformational coach who guides her clients in accessing their inner knowing & orienting toward their higher destiny. As a counseling-oriented astrologer, Christina uses the insight of astrology and deeply compassionate listening to assist her clients in their personal growth and healing journeys. Christina hosts the Radiant Astrology Podcast on iTunes, is a contributing member of the New Paradigm Astrology Cooperative, the Cosmic Intelligence Agency, and a contributing author to the upcoming book Astrology Essentials to be published by the Organization for Professional Astrology. You can learn more about Christina by visiting her website at radiantastrology.com
---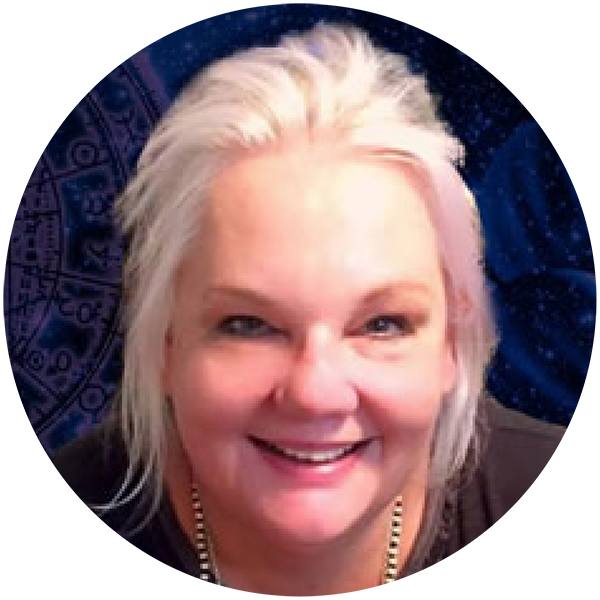 Julija Simas is a professional astrologer living and working from Melbourne, Australia. Julija is the founder, motivator and designer behind the C*I*A, the Cosmic Intelligence Agency. After completing a Diploma in applied astrology from "Astrosynthesis"- Melbourne, Julija wrote her finishing thesis on Astrology and the ANIMA MUNDI in 2005, the astrology of the NOW, which inspired her to put her ideas into motion, using astrology for a co-creative purpose and raising consciousness to astrology around the globe. Julija is a practicing astrological consultant, teacher, writer, presenter and retreat organizer for the C*I*A. Julija's particular interest is the evolution of astrology, the integration of various cultural influences and methods and continual exploration. Julija has lectured and presented at various events and conferences in Australia and around the globe, hosts local workshops, retreats and for the C*I*A and NPA and other astrology organizations online. Location: Melbourne, Australia. [email protected] cosmicintelligenceagency.com
---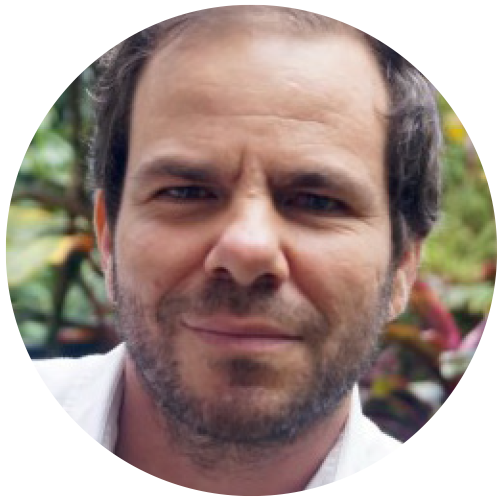 Maurice Fernandez, author of the books "Neptune, the 12th House and Pisces" (New Edition), and "Astrology and the Evolution of Consciousness—Volume One," is a leading Evolutionary Astrology counselor and teacher, currently based in Arizona. Maurice currently serves as the president "The Organization of Professional Astrology" (OPA), offering pioneering programs for astrologers. He directs a 3 year professional diploma program (correspondence and on-location) in astrology with students from across the world. mauricefernandez.com
---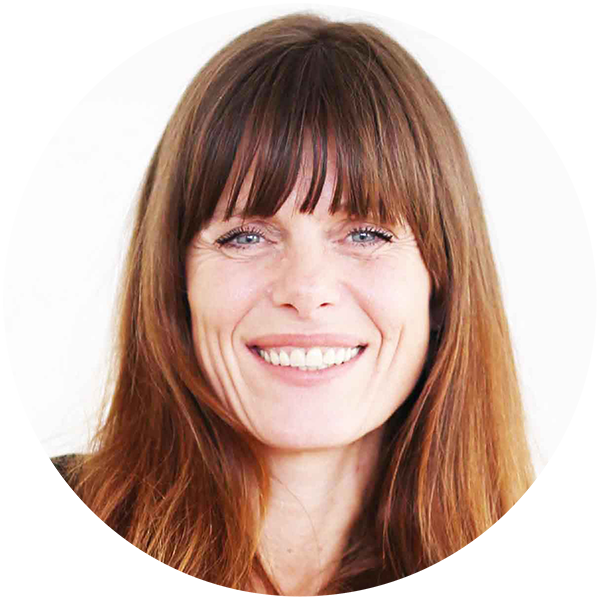 Sol Jonassen got into astrology through her first astrology teacher, her father. From early teens she delved into the fascinating landscape of mythology and astrology, to later fall in love with the EA perspective while looking for solid sources of information on the Lunar Nodes. This lead to her long studies with the Complete Course with Maurice Fernandez. Wanting to learn more about psychotherapy, she got her certification as a SoulFlow therapist in 2014 and Mediation Instructor in 2015. She is also a certified Energy Healer, being a Reiki Master in 1999. She works internationally and has presented at numerous international conferences like UAC, Norwac, IVC, River of Stars, OPA, the AA and at the Turkish Conference in Istanbul. sol-with.com/
---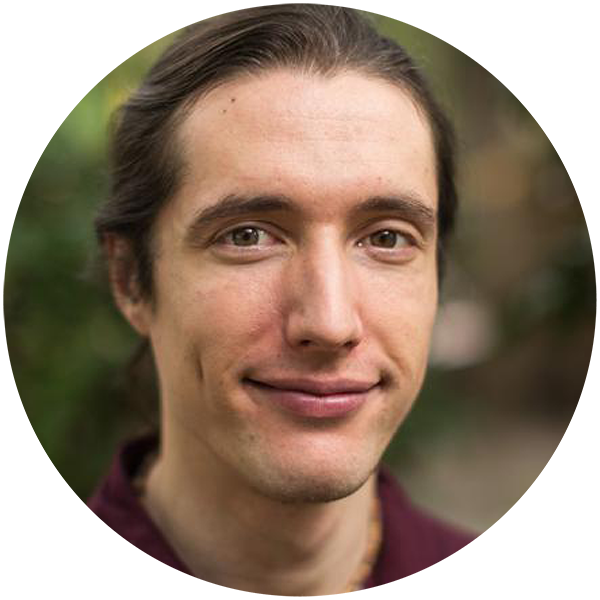 Timothy Halloran is a professional astrologer, artist, writer, and harmonium playing provocateur of sorts. Tim's work with astrology is grounded in the living breathing reality of nature. Rather than predicting the future he focuses on the poetic annotation of the human journey throughout time and life's natural unfolding. Timothy was first taught and introduced to Evolutionary Astrology by Kaypacha in 2012 and has continued to study and teach Jeffrey Wolf Green's work ever since. Most renown through his youtube channel 'RasaLilaHealing' Timothy has offered bi-weekly astrology forecasts for over four years, he has counseled thousands of clients and continues to work with individuals and groups leading workshops and giving lectures. RasaLilaHealing.com
Course Curriculum
Astrology for The Soul Course Student Forum
Available in days
days after you enroll
5.1 | Introduction to the Bi-Wheel, Secondary Progressions, and Transits with Ari Moshe Wolfe
Available in days
days after you enroll
Frequently Asked Questions
What time are the webinars? Am I required to attend live?
The lectures are all pre-recorded. Only Q&A's are live and they are recorded for those who cannot attend. The live Q&A Webinars are at 4:00 pm Eastern Time.
I am already practiced in astrology but am new to Evolutionary Astrology, will this course be too basic for me?
No, Evolutionary Astrology offers a unique perspective that is specific to reading the chart from the point of view of the soul's evolutionary journey. There are concepts, techniques and perspectives unique to this paradigm. We find that anyone new to EA, whether familiar with astrology in general or not, will learn new material right from the start. We recommend it. The portions on the Elements will serve to deepen your existing knowledge and integrate the EA perspective. The astronomy portion may already be familiar to those who are skilled with natal charts but it's always good to expand your understanding of natal chart anatomy and astronomy.
Will I be able to offer this as a service to my clients upon completion of this course?
You will be ready to read your own chart, and that of friends and family.   Astrology takes time to research and practice, and we recommend at least another year of practice  before offering professional readings.