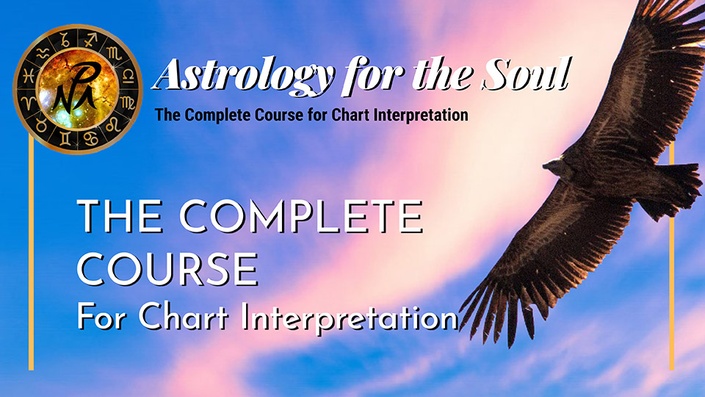 Astrology For The Soul The Complete Course
New Paradigm Astrology's Complete Course For Chart Interpretation
New Paradigm Astrology's Complete Course for Chart Interpretation

Welcome to the Full Course! This 5 module program offers you a thorough and complete education in chart interpretation from an evolutionary, soul focused point of view. It contains detailed teachings with regard to the soul's evolutionary journey as depicted in their natal astrological chart. In addition, it will provide you with an understanding of how to progress the natal birth chart and time life events using the transiting positions of the planets to assist you in answering your own and other's questions.
Establishing a foundation with the basic elements, modalities and signs in module 1, the course continues to the planetary and house meanings in module 2. Module 3 offers an in-depth understanding of the phases and aspects of the natal chart. All the information provided in these three modules is woven together in module 4, which teaches you how to interpret the natal birth chart. Finally, module 5 introduces the secondary progressions of the birth chart and the transiting planets which reveal the unfolding of the soul's needs and the timing of life events.
Each of the first 5 modules is made up of seven individual lessons. These consist of two, 45-60 minute videos of instruction, a recorded hour(+) long question and answer webinar, a workbook with exercises, and online access to both a question and answer forum and the private FB group page so you can meet and interact with fellow student/astrologers. Each lesson is designed to be learned and practiced one per week, however, the online nature of the course allows you to go at your own pace. There are seven lessons in each module except for module 4, where each one of the faculty members includes an additional live chart interpretation. You may wish to spend more time listening, taking notes, and comparing the different approaches, techniques, and counseling styles presented. For further information regarding the content of each module and the lessons within each module please scroll down.
The Path to Certification
Module 5 begins the second year of study in the New Paradigm School of Astrology leading toward certification. If you would like to pursue becoming a certified astrologer, it is necessary for you to complete modules 1 – 5 in order to have a working understanding of the natal chart. Upon completion of module 5 (including the workbook), you will have all the tools needed to complete the certification process. If you desire to become a practicing New Paradigm Astrologer, we are now offering a full certification program.
In module 6, the certification module, you will receive personal mentoring, guidance, counseling skills, and evaluation with either Ari Moshe Wolfe or Sol Jonasson. Upon successful completion of that module you will work one on one with Kaypacha and an anonymous client. Kaypacha will listen to the recording of the personal reading and speak with both you and the client to refine your astrological skills leading to final certification. For complete details please scroll down to the Module Six description
Module 1: Fundamentals of Evolutionary Astrology: Signs, Elements and more
To reach high, we begin with solid foundations. This Foundational Principles program is open to beginners and intermediate astrologers as we will review the building blocks from an Evolutionary perspective. This is different from other schools of thought and practice. In this course, you will learn about the 12 signs through their elemental groupings, receive a solid orientation to the natal chart, and the basic soul-focused perspective of Evolutionary Astrology. You will learn the astronomy associated with the astrological birth chart. In addition to learning the language of astrology, you'll also receive a special teaching on kundalini yoga so that you can more deeply embody the elements. This course will solidly set you up to delve deeper into more of the specifics by giving you a solid foundation from which to build a deeper understanding
Module 2: The Players: The Planets, Houses and more
The Planets, signs and houses are the main ingredients in any astrological chart. Together they describe the what, how, and where of our natal chart. The planets are the fundamental facets of nature and consciousness. Each planet represents a function within human psychology and life experience. They are the players. The 12 houses are areas of life experience. They represent where the evolutionary activity is taking place. Each of the twelve houses correlates to one of the twelve zodiac signs, and has a distinct evolutionary purpose, function and flavor. In Part 2, you will learn the foundational language and skill to begin to synthesize the three main components of the natal chart, signs and houses.
Module 3: The Positions: The Aspects and Planetary Pairs
A planetary aspect is an evolutionary gateway within the cycle between any two planets determined by their degree of proximity. Each planetary aspect has a specific dynamic and intention that reveals how two planets relate to one another, what kind of "conversation" they are having together, and how to embrace or resolve the challenges and opportunities such dynamics can bring. In addition, we will explore the cycles between key planetary pairs reveal that specific evolutionary purposes. By understanding key planetary relationships an astrologer can identify at what evolutionary stage specific dynamics are occurring and how they are best utilized.
Module 4: The Culmination: Evolutionary Chart Interpretation
The bottom-line foundation for any experience, expression, or lifetime is evolutionary growth and development. Understanding the deeper evolutionary meaning of life brings clarity, purpose, focus, and alignment to the greater unfolding of human experience. In this module you will learn the basics of chart interpretation for both yourself and others. Through an in-depth study of the Moon's nodes and their relationship to Pluto and the other planets and signs, the bigger picture and base underlying factors of one's life experience can be identified. Modules one, two and three shared the language and basic skills for reading a chart, here you will learn how to put it all together and give it meaning.


Each individual lesson will go in depth to enable you to identify and understand where the soul is coming from, why it is here, and what its purpose is. As a special bonus the teachers will each offer a complete chart interpretation sharing their unique approach and understanding. The module will close with a panel discussion in addition to each week's live Question and Answer webinar. These, together with the online forum for ongoing interaction makes this a complete and unique course unavailable anywhere else

.

This course will bring to completion the entire New Paradigm Astrology Chart Interpretation program and competently set you up with all the basic skills and knowledge to become your own astrologer!
Module 5: Bringing It Alive
The astrological birth chart can be seen as "a blueprint of the soul." A "blueprint" is an engineered drawing used in construction that delineates all the necessary specifications for that construction to take place. Once drawn, it is then used to procure the correct materials and be used by the contractor to actually build the building. In astrology, the natal birth chart functions in much the same way. It delineates the basic character of the soul, both its strengths and challenges, and past and future intentions. However, life doesn't stop there, rather, it begins! The birth chart is a snapshot of a frozen moment in time when the first breath is drawn. After that moment, the planets (and time) continue their movement according to their pre-existing orbital periods. Hence, as astrologers, we continue to receive additional insight into the unfolding nature of the soul and the timing of life events from the secondary progressions and transiting positions of the planets.


The secondary progressed chart functions much as the rings on a tree. Each ring equals one year in the life of the tree and when studied, reveals the conditions and growth that occurs in that year. The progressed chart illustrates the inner intentions of what the soul wishes to bring forth from within on its path of manifestation, one day after birth equaling one year of life. In addition, the transiting positions of the planets at any given time reflect the manifestation and external influences existing at that time. When the natal chart is read with the addition of both the progressed and transiting planetary positions the depth and complexity of the native's current situation can be grasped. This gives the astrologer access to the soul's intention (natal), unfoldment (progressed), and current existing condition (transits) which enables them to address any question the client is working with at the time of consultation. While this course can be taken on its own, it is suggested that you have a firm grasp of the material covered in modules 1-4 (please see the complete course description).
Module 6: Certification* (Sold Separately)
Upon completion of all five modules of Astrology for the Soul it is our sincere desire that you will be inspired to use your acquired skills not only for self-improvement but to assist others on their journey of evolution. Module 6: The Certification Module for Astrology for the Soul - Level One, is structured completely differently than the previous modules to include one on one mentoring and live chart interpretations with feedback. Upon certification as a New Paradigm Astrologer you will be listed on the NPA site along with your contact information to assist you in building your new practice.

A New Paradigm Astrologer actively demonstrates the unity of Spirit and matter, the world, the Self, and the body. As a New Paradigm astrologer, you personally own and represent the "Law of One," that all creation and everything in creation is born out of the One. That we are One, and as one we reflect each other, as every part of a hologram reflects and impacts every other. That as an NPA astrologer you bring more than astrology to your clients. You bring love. You bring love and healing through love. The universal love that births itself into individual expressions of love in as many ways as there are people. That you don't just read charts, you read souls. You read these souls out of a pure desire to unite people's ego with their soul/spirit, healing their relationships, their past and future, uniting everything that has been torn or wounded through separation. This desire is born of your own spiritual practice, as you yourself seek to be an instrument of Divine intelligence, Creator, or Source. You therefore spend time and energy regularly connecting with the Divine, not just intellectual constructions or mental derivations gotten from books, outside sources, or teachers. You personally use astrology as an external validation of your own internal experience and pass that wisdom onto others.
*Full Course Pricing does not include Module 6. Click HERE for more information and to purchase.
In this program, you will learn the basic interpretive skills to be able to identify and understand "where a soul coming from, why are they here, and what their soul purpose is." This program will set you up with all the basic skills and knowledge to understand your chart and others. The astrological birth chart is the "blueprint of the soul," that with meditation, interpretive skill and desire can help us understand the deeper meaning of our lives and bring us an inner sense of peace and fulfillment. This program is designed to set you up with the basic skills and knowledge, that combined with your desire and practice, will result in your becoming your own best astrologer.
The program includes:
: Online video instruction in our digital classroom
: PDF workbook with exercises for each lesson
: Access to a private student Facebook group
: Online forum for questions for the teachers
: Q&A webinars for each Module
This course is closed for enrollment.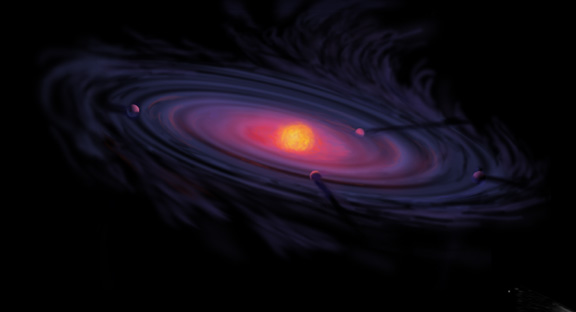 ".....having taken all 5 Modules and the Saturn & Relationships Courses, l would like to thank you from my heart for the transformative gift of Astrology.
I have discovered through you a lens & a model to view and re-evaluate my life's experiences and those of others with a coherence & depth l have not experienced in other mapping systems for Life.
These studies have enriched my life immensely, and l am sure will forever continue to do so, as l add to my own knowledge and expertise in time.
Words do not convey the extent of the gratitude l feel for the peace and reassurance astrology offers me daily in reinforcing a perception of the Universe, mirrored in my own & others' personal stories, as a coherent, meaningful, infinitely evolving Whole.
It has saved me from depression & despair and altered my conceptual framing of my own experiences... since l now see all events as opportunities for the evolution of my soul, with pointers in the chart indicating what exactly my own & others' souls may be unfolding me/ us towards... in potential.
It's been JUST WONDERFUL! Thank you, thank you, thank you!"
Courses Included with Purchase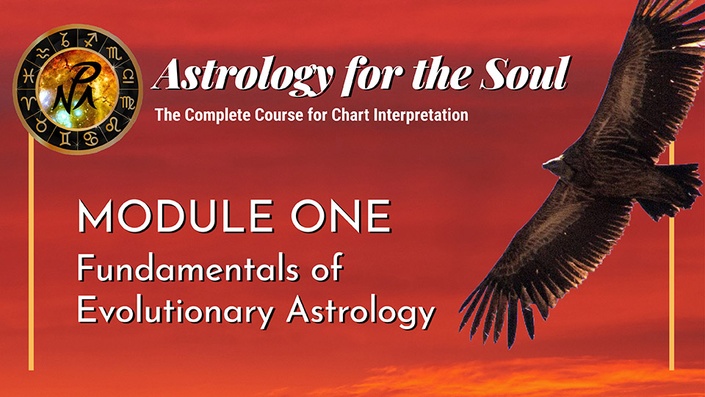 Astrology for the Soul: Module 1
Fundamentals of Evolutionary Astrology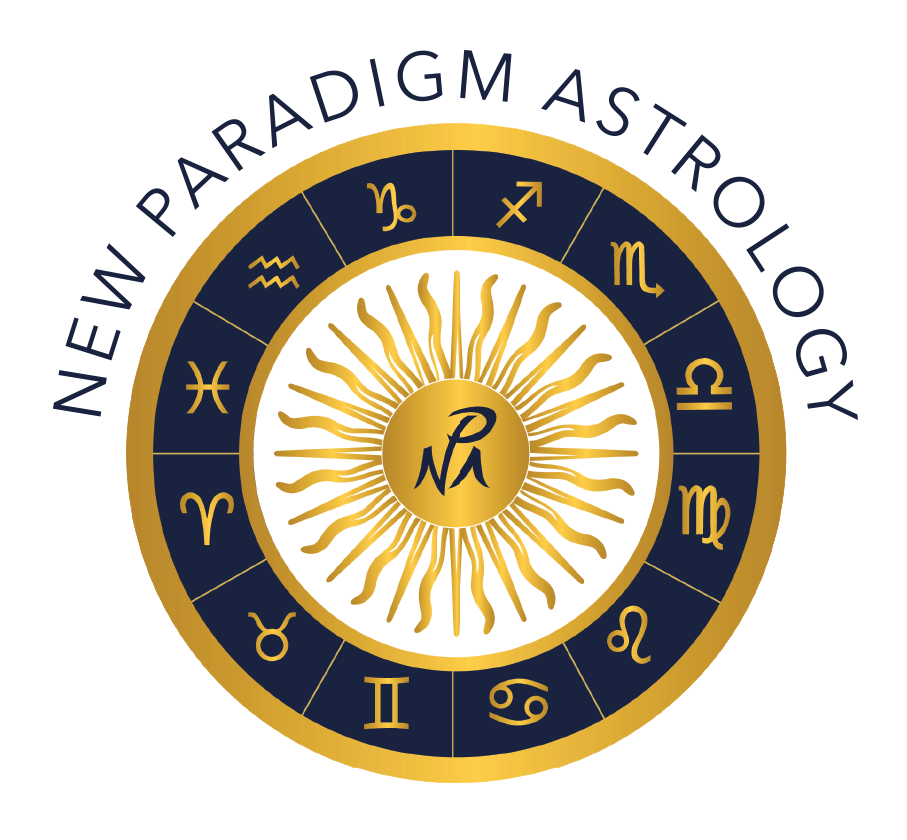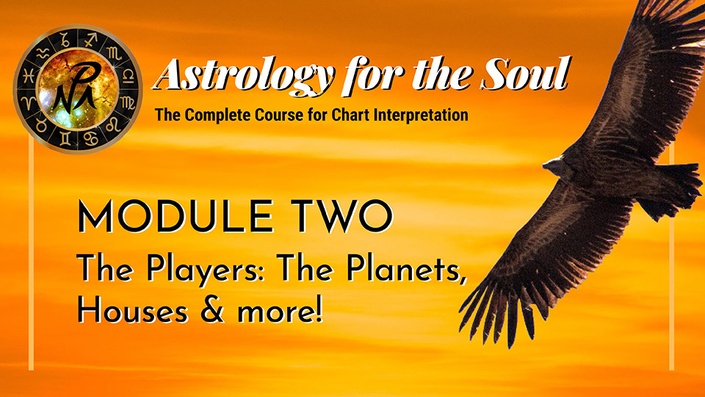 Astrology for the Soul: Module 2
The Players: The Planets, Houses & more!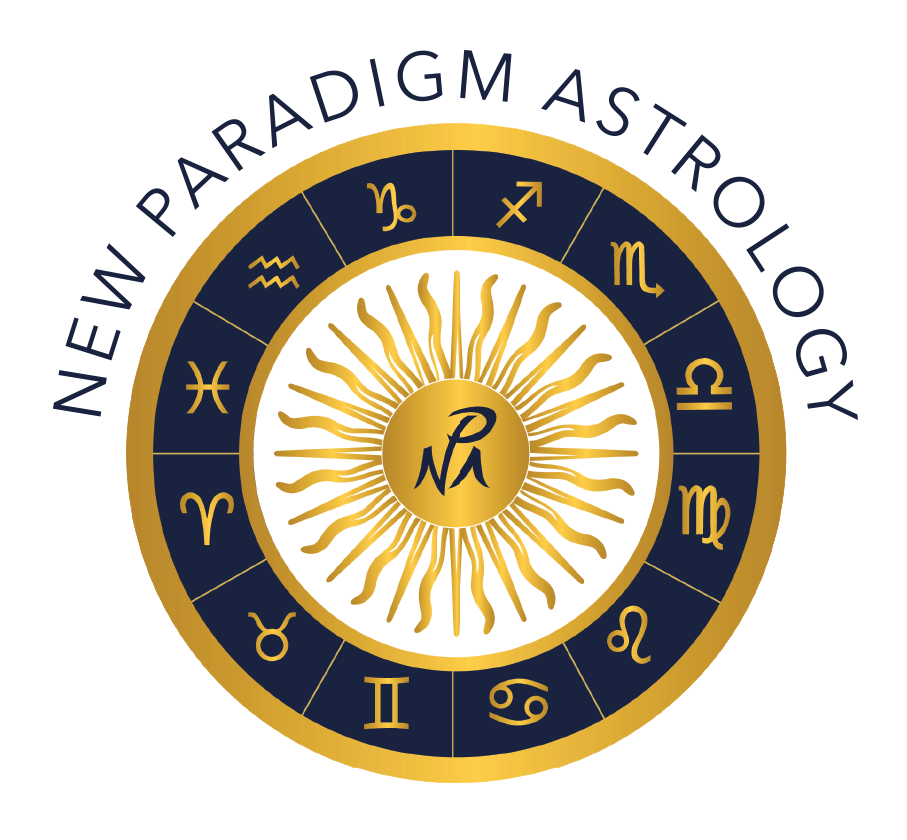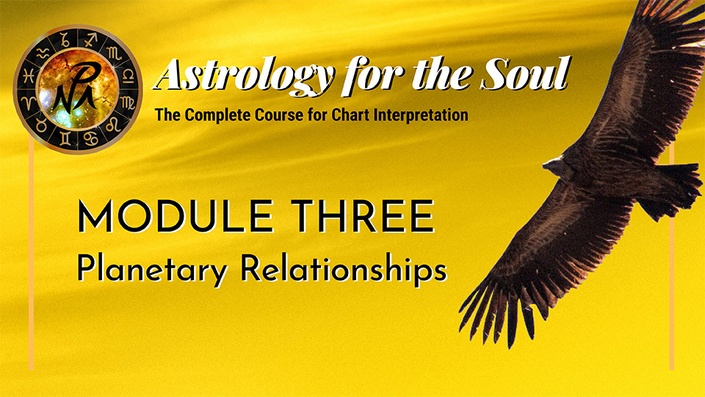 Astrology for the Soul: Module 3
Planetary Relationships: Aspects, Pairs & Patterns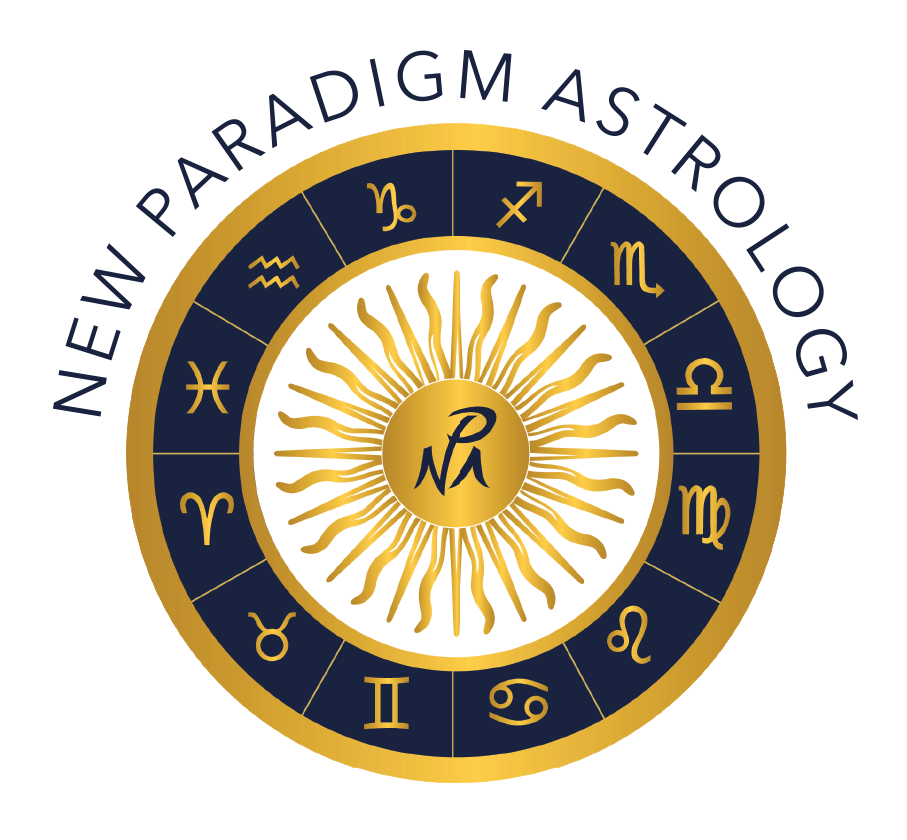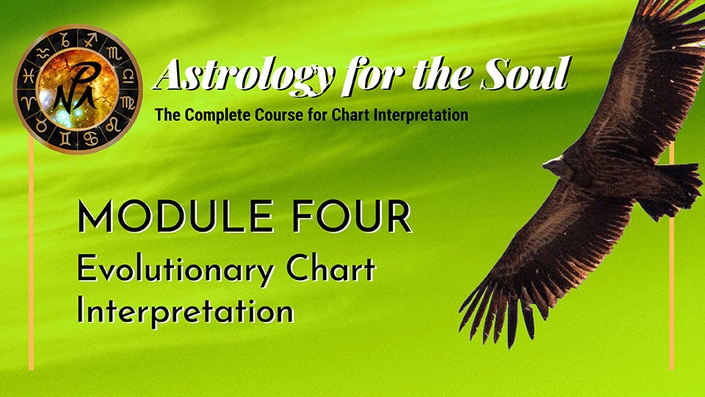 Astrology for the Soul: Module 4
Evolutionary Chart Interpretation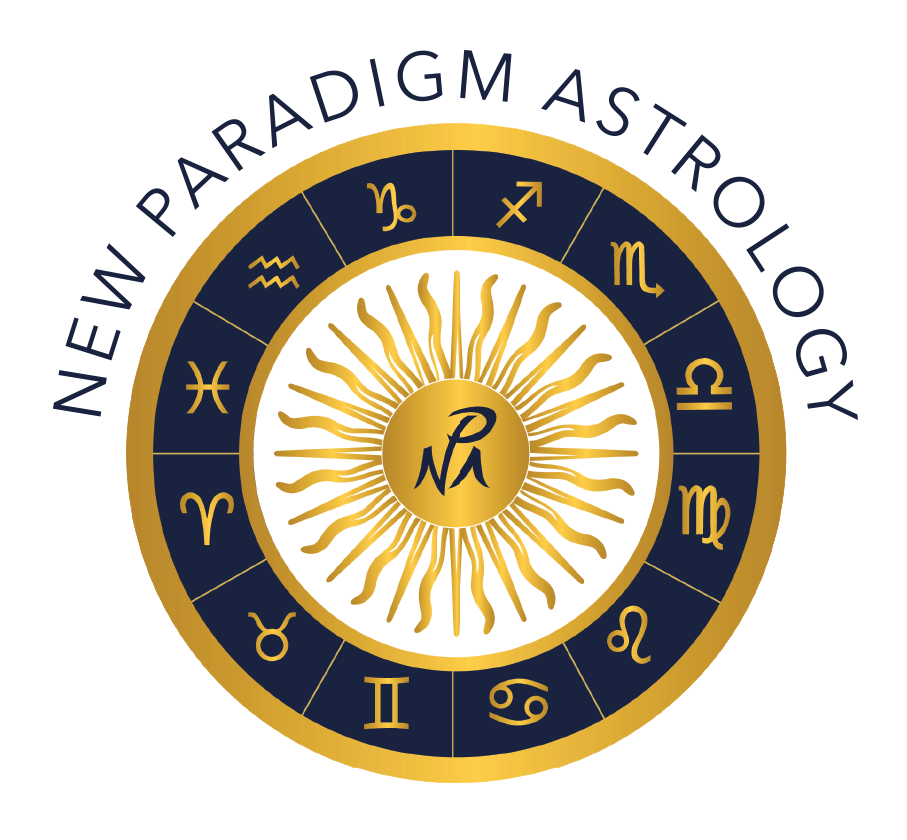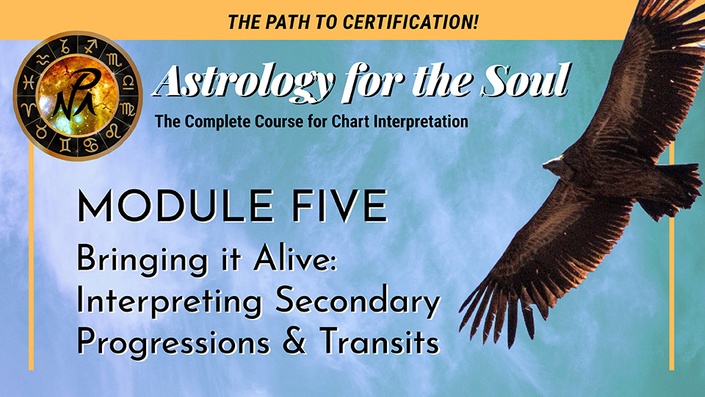 Astrology for the Soul: Module 5 - Bringing it Alive
Interpreting Secondary Progressions & Transits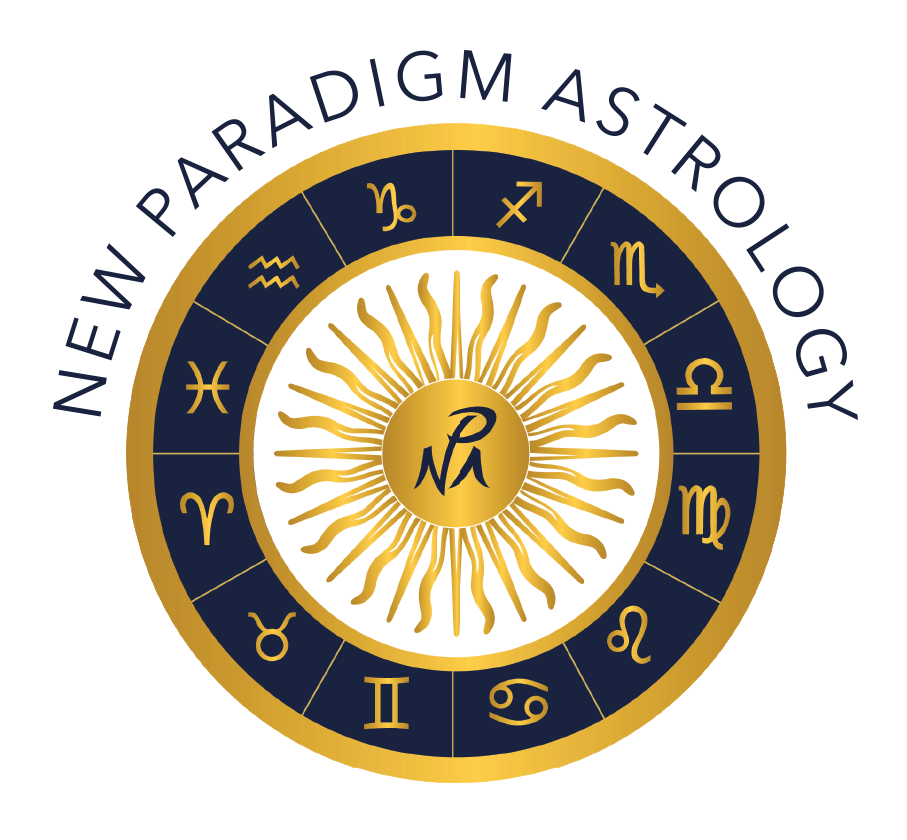 Original Price: $0
Frequently Asked Questions
Will I be able to offer this as a service to my clients upon completion of this course?
You will be ready to read your own chart, and that of friends and family. Astrology takes time to research and practice, and we recommend at least another year of practice before offering professional readings. We are now offering a path to certification for those interested in becoming professional astrologers.
How long do I have access to the course?
How does lifetime access sound? After enrolling, you have unlimited access to this course for as long as you like - across any and all devices you own.
I am already practiced in astrology but am new to evolutionary Astrology, will this course be too basic for me?
No, Evolutionary Astrology offers a unique perspective that is specific to reading the chart from the point of view of the soul's evolutionary journey. There are concepts, techniques and perspectives unique to this paradigm. We find that anyone new to EA, whether familiar with astrology in general or not, will learn new material right from the start. We recommend it. The portions on the Elements will serve to deepen your existing knowledge and integrate the EA perspective. The astronomy portion may already be familiar to those who are skilled with natal charts but it's always good to expand your understanding of natal chart anatomy and astronomy.
Will I get a certificate at the end of the course?
You will receive a certificate of completion for NPA's Astrology for the Soul: The Complete Course for Chart Interpretation, Level One. We are also offering a path to certification for those interested in practicing professionally.
Your Instructor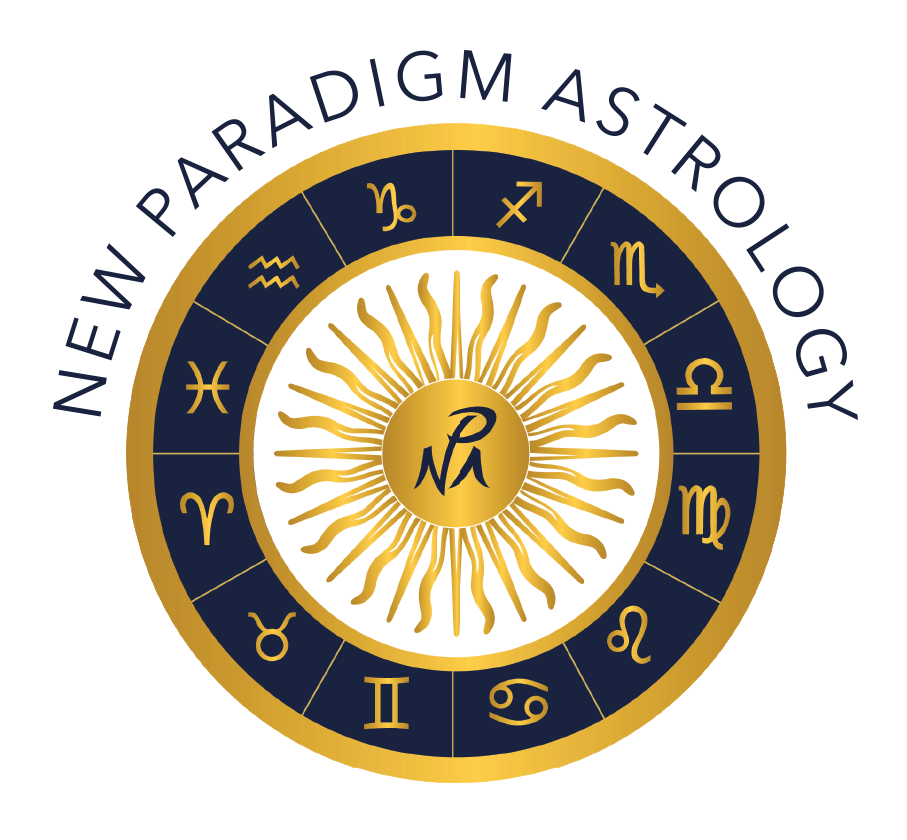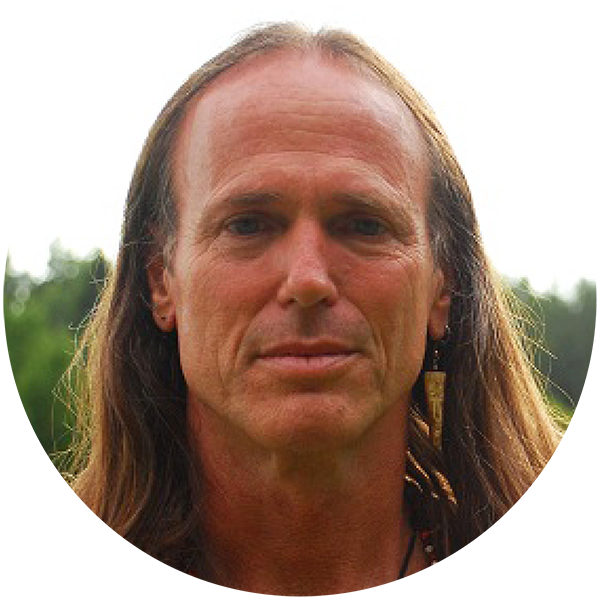 Kaypacha has more than 40 years of experience as an astrologer and spiritual practitioner. His approach to healing spirit, mind, and body through emotional release and Kundalini yoga utilizes astrology as a healing art. In addition to personal readings, he brings astrology to everyone through international lectures, experiential workshops, writing and teaching.
He is the author of "The Pele Report", a weekly astrological YouTube forecast and numerous magazine and online articles. Using yoga, meditation and nature for self-renewal and natural law as his guide, his work brings balance, love, and joy to others and the planet.
---
---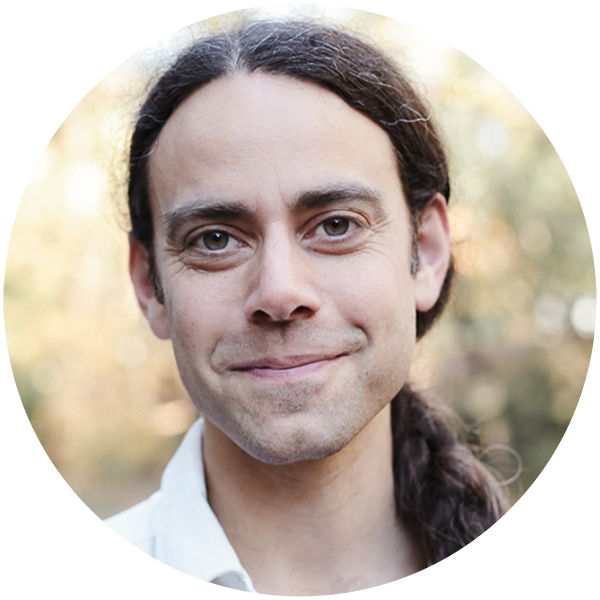 Ari Moshe Wolfe is an astrologer, musician and intuitive guide. With honesty and compassion he assists others in seeing their own lives clearly and aligning more firmly with their soul's evolutionary direction. He is trained in the paradigm of Evolutionary Astrology as taught by Jeffrey Wolf Green and has been writing and teaching for many years. Ari Moshe offers personal and group sessions, combining his astrology knowledge with his intuitive wisdom and song medicine. arimoshe.com
---
---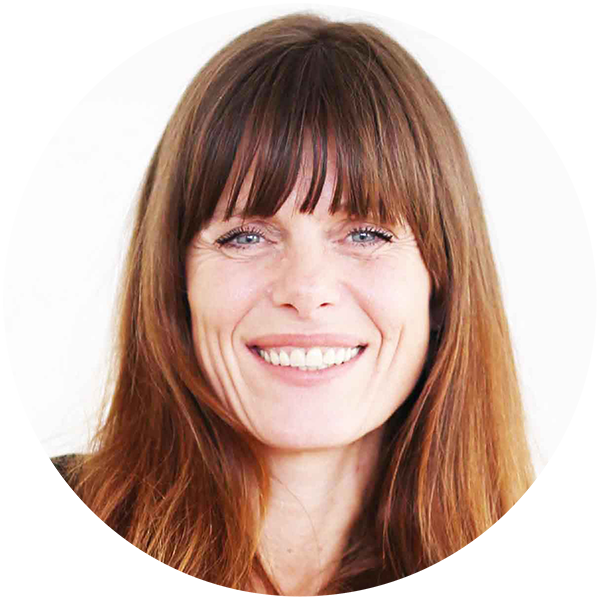 Sol Jonassen got into astrology through her first astrology teacher, her father. From early teens she delved into the fascinating landscape of mythology and astrology, to later fall in love with the EA perspective while looking for solid sources of information on the Lunar Nodes. This lead to her long studies with the Complete Course with Maurice Fernandez. Wanting to learn more about psychotherapy, she got her certification as a SoulFlow therapist in 2014 and Mediation Instructor in 2015. She is also a certified Energy Healer, being a Reiki Master in 1999. She works internationally and has presented at numerous international conferences like UAC, Norwac, IVC, River of Stars, OPA, the AA and at the Turkish Conference in Istanbul. sol-with.com/
---
---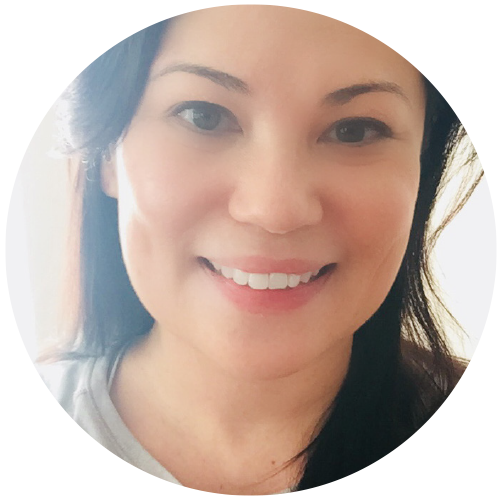 Based in Tallahassee, FL, Christina Caudill is an evolutionary astrologer and transformational coach who guides her clients in accessing their inner knowing & orienting toward their higher destiny. As a counseling-oriented astrologer, Christina uses the insight of astrology and deeply compassionate listening to assist her clients in their personal growth and healing journeys. Christina hosts the Radiant Astrology Podcast on iTunes, is a contributing member of the New Paradigm Astrology Cooperative, the Cosmic Intelligence Agency, and a contributing author to the upcoming book Astrology Essentials to be published by the Organization for Professional Astrology. You can learn more about Christina by visiting her website at radiantastrology.com
---
---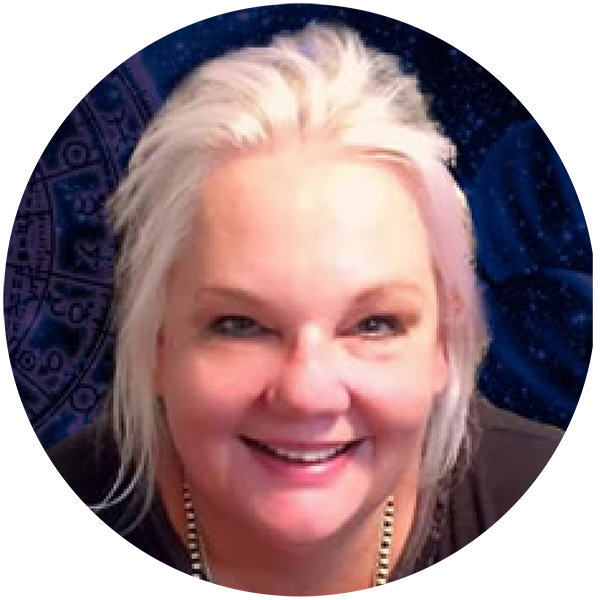 Julija Simas is a professional astrologer living and working from Melbourne,Australia. Julija is the founder, motivator and designer behind the C*I*A, the Cosmic Intelligence Agency. After completing a Diploma in applied astrology from "Astrosynthesis"- Melbourne, Julija wrote her finishing thesis on Astrology and the ANIMA MUNDI in 2005, the astrology of the NOW, which inspired her to put her ideas into motion, using astrology for a co-creative purpose and raising consciousness to astrology around the globe. Julija is a practicing astrological consultant, teacher, writer, presenter and retreat organizer for the C*I*A. Julija's particular interest is the evolution of astrology, the integration of various cultural influences and methods and continual exploration.
Julija has lectured and presented at various events and conferences in Australia and around the globe, hosts local workshops, retreats and for the C*I*A and NPA and other astrology organizations online. Visit her website here: https://cosmicintelligenceagency.com/
---
---
Maurice Fernandez, author of the books "Neptune, the 12th House and Pisces" (New Edition), and "Astrology and the Evolution of Consciousness—Volume One," is a leading Evolutionary Astrology counselor and teacher, currently based in Arizona. Maurice currently serves as the president "The Organization of Professional Astrology" (OPA), offering pioneering programs for astrologers. He directs a 3 year professional diploma program (correspondence and on-location) in astrology with students from across the world.
mauricefernandez.com
---
---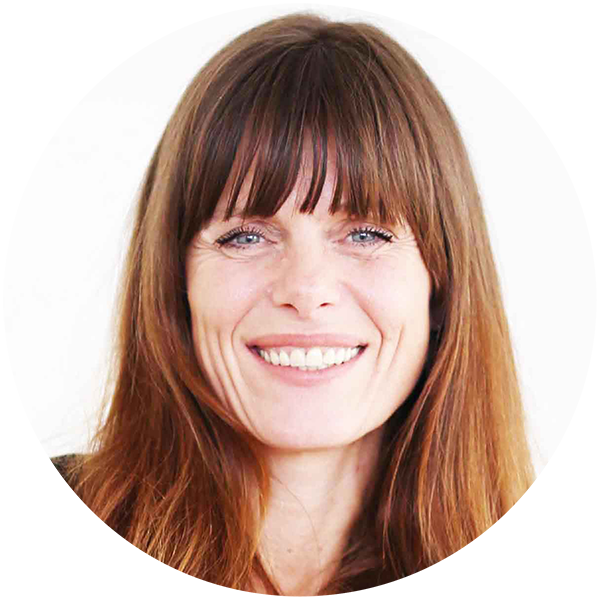 Sol Jonassen got into astrology through her first astrology teacher, her father. From early teens she delved into the fascinating landscape of mythology and astrology, to later fall in love with the EA perspective while looking for solid sources of information on the unar Nodes. This lead to her long studies with the Complete Course with Maurice Fernandez. Wanting to learn more about psychotherapy, she got her certification as a SoulFlow therapist in 2014 and Mediation Instructor in 2015. She is also a certified Energy Healer, being a Reiki Master in 1999. She works internationally and has presented at numerous international conferences like UAC, Norwac, IVC, River of Stars, OPA, the AA and at the Turkish Conference in Istanbul. sol-with.com/
---
---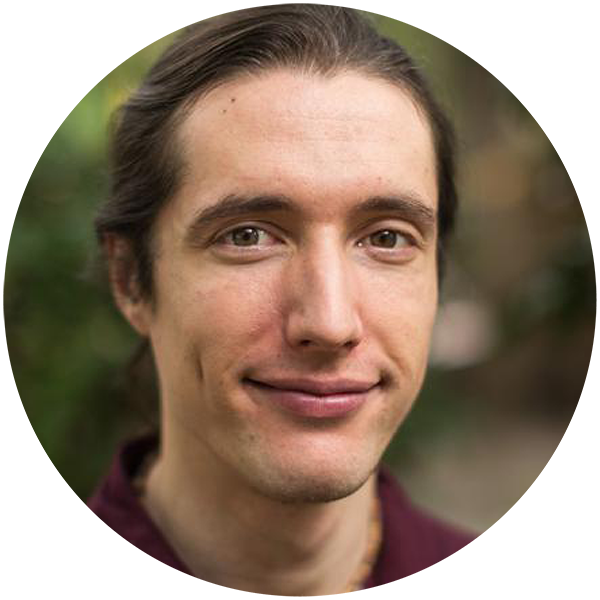 Timothy Halloran is a professional astrologer, artist, writer, and harmonium playing provocateur of sorts. Tim's work with astrology is grounded in the living breathing reality of nature. Rather than predicting the future he focuses on the poetic annotation of the human journey throughout time and life's natural unfolding. Timothy was first taught and introduced to Evolutionary Astrology by Kaypacha in 2012 and has continued to study and teach Jeffrey Wolf Green's work ever since. Most renown through his youtube channel 'RasaLilaHealing' Timothy has offered bi-weekly astrology forecasts for over four years, he has counseled thousands of clients and continues to work with individuals and groups leading workshops and giving lectures. RasaLilaHealing.com
This course is closed for enrollment.