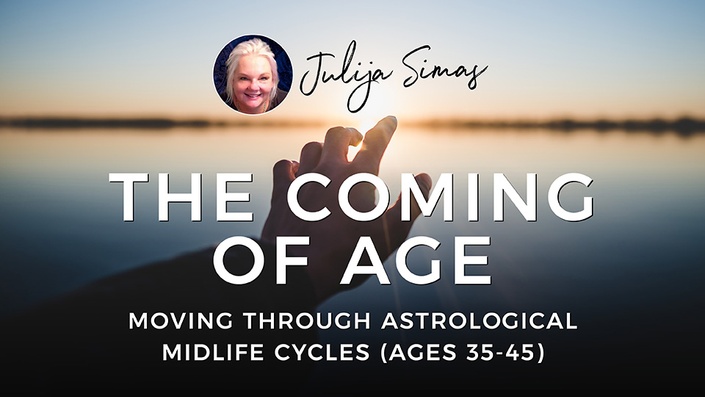 The Coming of Age: Moving through Astrological Midlife Cycles (Ages 35-45)
2020 Online Summit
From about the age of 35 we enter one of life's most significant astrological periods. It all begins with the 2nd pre natal eclipse Saros return, the family of eclipses we were born into, together with our 3rd Jupiter return in our 36th year. This is followed by our Nodal return at around age 37. Through these significant astro passages, we begin the transition of setting ourselves up for our true calling and purpose, as the shifts and changes ramp up with the once in a lifetime transits of the outer planets. The Neptune square, overlapped with the Uranus opposition and the first Pluto square happening somewhere in-between. All this then finishes up with a confirming Saturn opposition. How do these passages and initiations reveal our soul's path and the obstacles we need to overcome in order to live life more fully and with purpose. In this session we explore how to find the gold, or guide others to find the gold, through these significant mid-life transits.
Your Instructor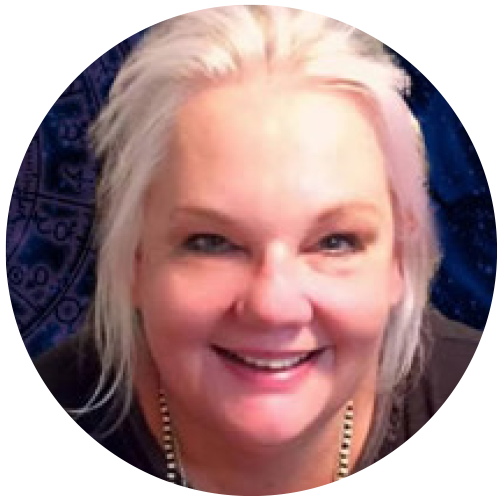 Julija is a professional astrology living and working from Melbourne Australia. Julija is the founder, motivator and designer behind the C*I*A, the Cosmic Intelligence Agency. After completing a Diploma in applied astrology from "Astrosynthesis"- Melbourne , Julija wrote her finishing thesis on Astrology and the ANIMA MUNDI in 2005, the astrology of the NOW, which inspired her to put her ideas into motion, using astrology for a co-creative purpose and raising consciousness to astrology around the globe. Julija is a practicing astrological consultant, teacher, writer, presenter and retreat organizer for the C*I*A. Julija's particular interest is the evolution of astrology, the integration of various cultural influences and methods and continual exploration. Julija has lectured and presented at various events and conferences in Australia and around the globe, hosts local workshops, retreats and for the C*I*A and NPA and other astrology organisations online. Location: Melbourne, Australia Email: [email protected]
Website: www.cosmicintelligenceagency.com
C*I*A Facebook: https://www.facebook.com/cosmic.intelligenceagency/
Course Curriculum
The Coming of Age: Moving through Astrological Midlife Cycles (Ages 35-45)
Available in days
days after you enroll
This course is closed for enrollment.